" El arte cruza fronteras y une Amistades"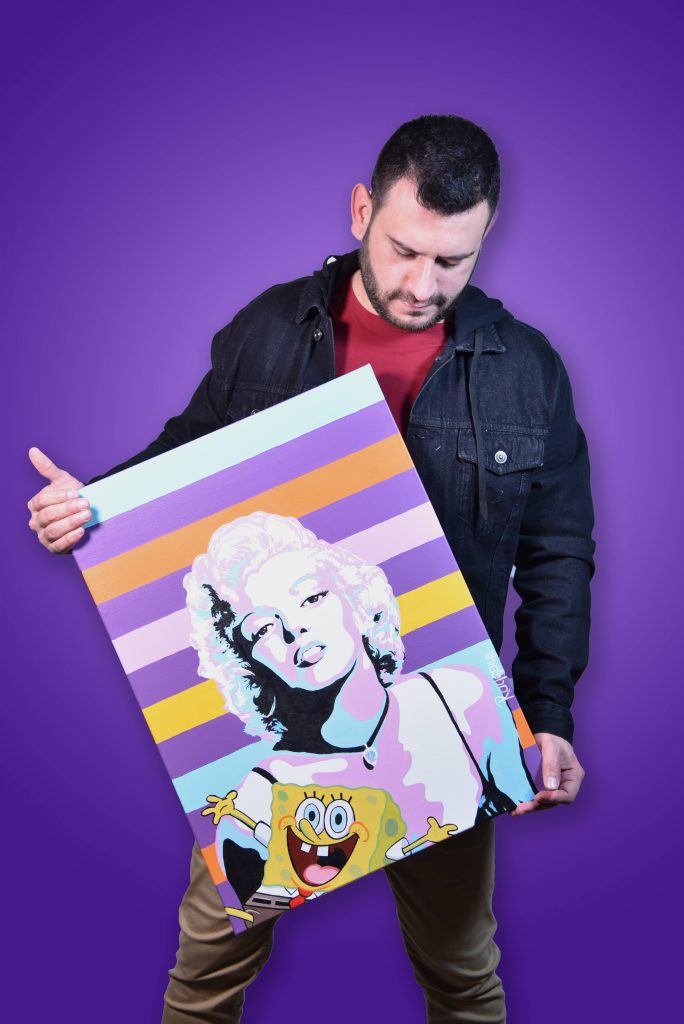 Art crosses borders and unites friendships.



This young Venezuelan artist. He expresses his talent through his different paintings. He started drawing as a child without taking classes or going to an art school, his passion for colors and figures is innate. Between exhibition sheets for his educational activities and then for some friends, who ask him to paint something specific for them, like little by little this Venezuelan, taking this profession seriously, among the innocence of adolescence, colors and blank sheets was creating some images, taking them as a passing thing, although you are having to be perfect.

Several years have passed since he left his native Venezuela, a bag on his shoulder and an incredible internal force to get ahead and leave his loved ones behind, that impulse that today an entire nation has from its children. Full of dreams Ruggery managed to reach the United States, his first steps were not easy, between the adaptation and the customs of a new society, between one activity or another Sánchez, he has kept his passion for art clear, and in his days of Rest, he continued painting, that is why today we see the artist's dream consolidated, his paintings and have traveled other borders, his firm RUGGERY has reached Peru, Colombia, Puerto Rico, Honduras, the Dominican Republic and Europe, of course the United States Little by little among friends and referrals it has been opening space for a public that loves good art and handmade art.

A geographer by profession, he graduated from the Universidad de los Andes, known by his initials (ULA), in the Táchira State in Venezuela, the third of four brothers, formed in a home with principles and values, with an exemplary mother who never fainted to Today, Mireya sees Ruggery's personal growth from a distance.

One of the curious facts about the artist is his name, although it seems artistic is his middle name, and he is the one who decides that this will make his brand known.

His art is transferred to your day to day. You can feel proud wherever you are.

Art crosses borders and unites friendships.
Visit Lyft offices in Atlanta
For any inquiries please email
rsanchez.ys@gmail.com

+1 305 988 3803